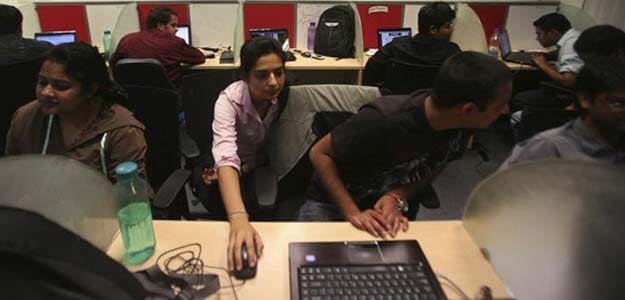 E-tailors such as Flipkart, Snapdeal and Amazon have emerged as the new favorites among thousands of engineering and B-Schools graduates looking for their first placement, a survey by industry body Assocham has found.
More than 71 per cent of respondents in the survey, carried among 500 students from various campuses including the prestigious Indian Institute of Managements (IIMs), showed an inclination towards the fast-growing e-commerce sector as compared to traditional sectors such as FMCG, telecom and real estate.
The shift towards the e-commerce sector shouldn't come as a surprise. Companies such as Flipkart and Snapdeal, flush with new funding and on a high on the back of record sales, are offering between Rs. 10 lakh to 25 lakh in annual salaries to 20-somethings passing out of engineering and MBA colleges, the survey has found.
That's miles ahead from competition, which is still stuck in a pay bracket of Rs. 4 lakh to Rs. 7 lakh on an average, Assocham says.
This year, salaries offered by e-tailors are on an average 15-45 per cent higher as compared to last year, the survey notes. Assocham secretary general DS Rawat says e-tailors have hired 65 per cent more freshers this season as compared to last year.
Assocham expects India's e-commerce sector to add 5 lakh to 8 lakh new jobs in three to five years.
These companies have also gone big on hiring interns for summer placements. According to media reports, companies such as Snapdeal have offered stipends of more than Rs. 50,000 per month for summer interns.
Factors driving the hiring boom:
Assocham says the e-commerce industry has experienced unprecedented growth with its total revenue increasing over 60 times between 2010 and 2014. Consulting firm Technopak estimates the size of the domestic e-tailing industry to soar from current $2.3 billion to $32 billion by 2020.
The spectacular growth over the years and future potential has attracted huge investments in the e-commerce sector. Snapdeal, India's third biggest e-tailor founded four years ago has raised about $1 billion this calendar year alone. Its bigger rival Flipkart became the first internet company to raise $1 billion this July.
Analysts say fresh funding will help these e-tailors expand quickly in a country with the world's third-largest internet user base, but relatively underdeveloped e-commerce.
(With inputs from PTI)
Story first published on: November 03, 2014 15:11 (IST)
Original Source: NDTV Profit